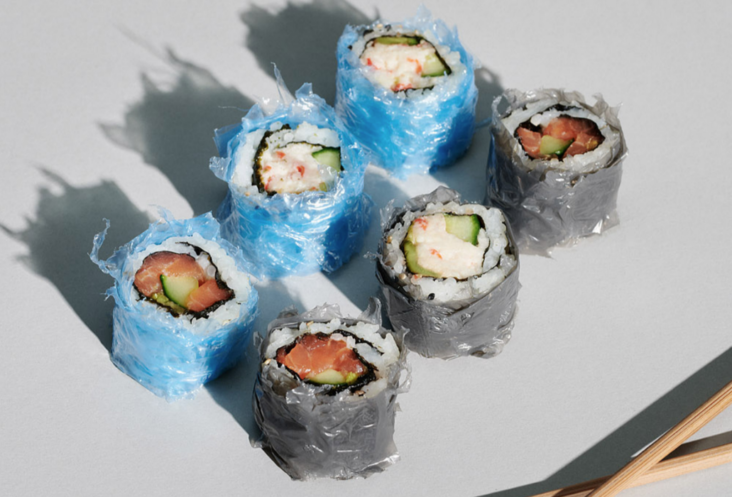 "Sushi wrapped in shopping bags and beer frothing with styrofoam bubbles are among the unappetising images in Sweet Sneak Studio's Microplastic Photo Series that explore the impacts of plastic pollution", writes Rima Sabina Aouf in her article on Dezeen.com.
The Dutch food design studio teamed up with photographer Morten Bentzon for the series, which features eight different foods that tend to contain microplastics — the sub-five-millimetre pieces that remain after plastic waste degrades.
Sweet Sneak Studio undertook the project to raise awareness of the ways that commonly used plastics such as grocery bags and cling wrap re-enter the food chain. They also wanted to bust the myth that seafood is the only culprit.