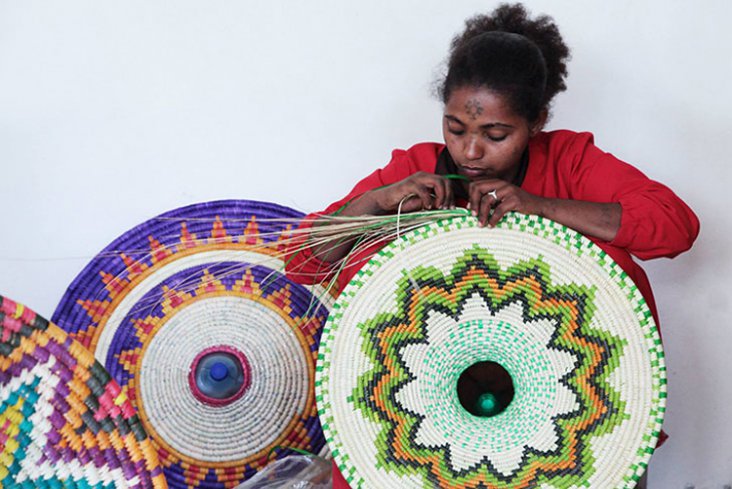 According to an article on Inhabitat.com Spanish manufacturer of hand-made lamps, PET Lamp, creates colorful collections of pendant lamps using indigenous craft techniques from all over the world. Their latest collection, Abyssinia, was developed in collaboration with local artisans in Addis Ababa, Ethiopia. The project aims to help women who have twin children, something that is heavily stigmatized in the local culture.
Following their workshops in Colombia and Chile, LED Lamp brought their skills to Ethiopia, where they developed an entire series of colorful lamps working together with local artisans. Emily Cosentino, a North American temporarily residing in Addis Ababa, contacted the firm last May and invited them to develop a project with the locals.
In Ethiopia, twins are stigmatized because they are considered to be "not blessed by God." So PET collaborated with the group Mothers of Twins to help provide the group assistance and raise awareness. The lamps are made out of hand-woven textile and recycled plastic water bottles.