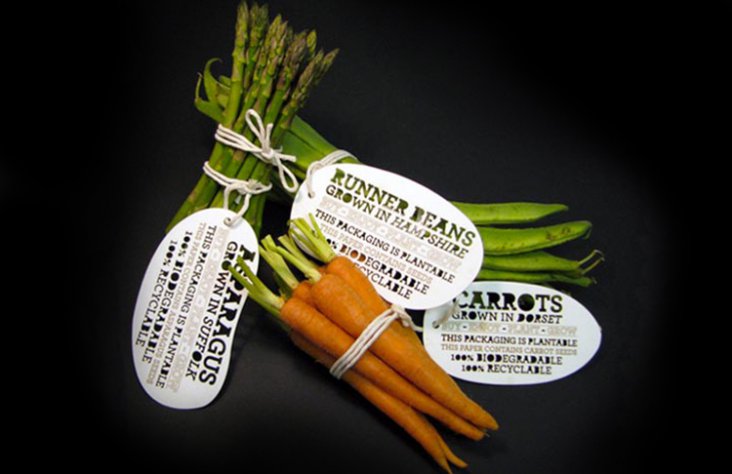 Overwhelmed by the wasteful nature at his local market, Ben Huttly, a Visual Communication student at the Arts University College at Bournemouth (UK), took matters into his own hands and came up with an inspired zero-waste packaging system for fruits and vegetables, according to an article on Inhabitat.com. Not only is Huttly's design delightfully modern and minimal, but its is also biodegradable and can even be planted!
Through experimentation and innovation, Huttly developed a packaging that has no negative impact on the environment. The wrap-up string has been made from biodegradable unbleached cotton, and the laser cut tag removes the need to use harmful inks. Moreover, each tag has been formed with thousands of tiny seeds that will sprout when planted in soil, in turn providing for homegrown fruits and vegetables.
Ben Huttly's communication piece represents truly sustainable packaging – minimal to the maximum and inspring to budding green thumbs.