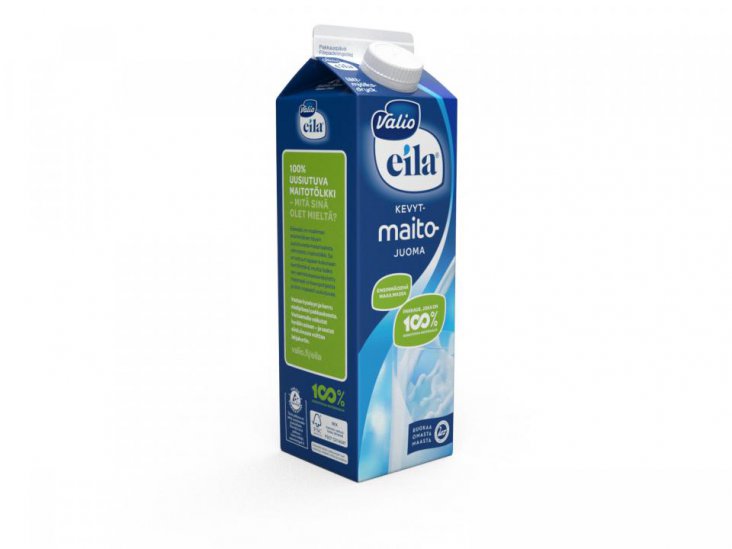 Bis Mitte März bietet der finnische Molkereibetrieb Valio die neue Kartonverpackung in einer Testphase mit dem teilentrahmten, laktosefreien Milchgetränk der Marke Valio Eila im finnischen Einzelhandel an, so ein Bericht auf neue-verpackung.de. Auf Basis von Verbraucher-Rückmeldungen wolle das Unternehmen anschließend entscheiden, ob weitere gekühlte Produkte von Valio in der neuen Tetra-Rex-Verpackung abgefüllt und verkauft werden sollen, so Tetra Pak.
Die Produkte sind in bio-basierten 1-Liter-Verpackungen Tetra Rex mit dem Verschluss TwistCap OSO 34 erhältlich. Die Produktion mit einer herkömmlichen Tetra-Pak-TR/28-Abfüllanlage erfolgt im Valio-Werk im finnischen Jyväskylä.
Tetra Rex aus Zuckerrohr
Bei bio-basierten Tetra-Rex-Kartonverpackungen kommt Polyethylen niedriger Dichte für die Beschichtung des Verpackungsmaterials sowie für den Verschlusshals zum Einsatz, während die Verschlusskappe aus Polyethylen hoher Dichte besteht. Alle Kunststoffmaterialien werden aus Zuckerrohr hergestellt. Die Kunststoffe können laut Tetra Pak ebenso wie der FSC-zertifizierte (Forest Stewardship Council) Karton bis zu ihrem Ursprung zurückverfolgt werden.
"Wir haben den Anteil erneuerbarer Materialien an unseren Verpackungen im Laufe der Jahre nach und nach erhöht. Diese Arbeit wollen wir auch in Zukunft fortsetzen. Wir suchen weiter nach neuen Möglichkeiten, das Konzept der Verpackung aus 100 Prozent erneuerbaren Materialien bei gleicher Lebensmittelsicherheit, Qualität und Funktionalität auch auf andere Bereiche unseres Portfolios zu übertragen", so Charles Brand, Executive Vice President of Product Management and Commercial Operations bei Tetra Pak.
Verbraucher können die Tetra-Rex-Verpackung aus erneuerbaren Rohstoffen künftig an dem Aufdruck "bio-basiert" auf dem Giebeldach erkennen.