Keimling Naturkost stands for natural, healthy vegan nutrition in the finest organic quality and presents itself as a competent partner for a healthy, vegan diet. What once began as a one-man show in a small van has now developed into one of the leading suppliers in Europe for the vegan lifestyle. At their headquarters in Buxtehude near Hamburg a team of 60 employees takes care of products, recipe ideas and the satisfaction of their customers. Keimling Naturkost is a pioneer in premium organic raw foods and wants to be the same for sustainable, plastic-free packaging.
"The decision to switch our existing packaging is just the next logical step for us as part of our sustainability strategy and in line with the Keimling Naturkost brand philosophy. When it came to selecting suitable packaging, our top priority was recycling - or rather, circularity - as an approach to sustainable food packaging. With Repaq, a German specialist for plastic-free and 100% circular zero-waste packaging solutions, we have now found a packaging solution that is free of pollutants and plastic on the one hand and completely decomposes without residues on the other." Winfried Holler, Founder and Managing Director of Keimling Naturkost comments.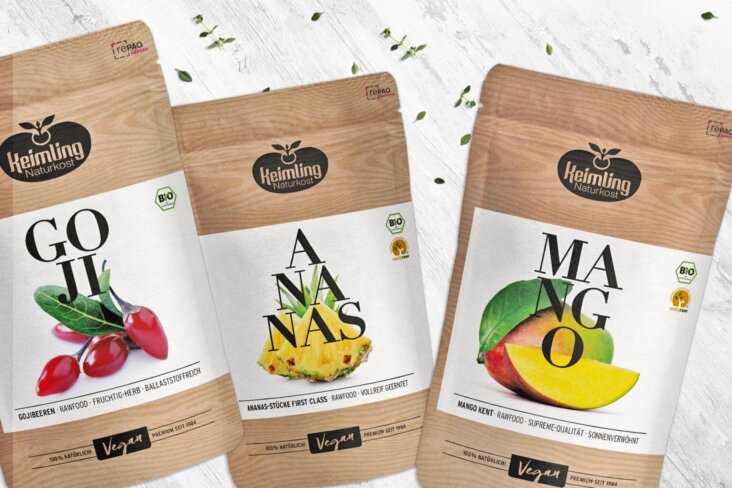 "Like many consumers, our customers are increasingly attaching importance to holistically sustainable products and thus also to packaging. We want to be a pioneer and at the same time a role model for others. And Repaq packaging offers an ecological alternative to conventional packaging materials that has not yet been available on the market in this form." Winfried Holler, Founder and Managing Director Keimling Naturkost.