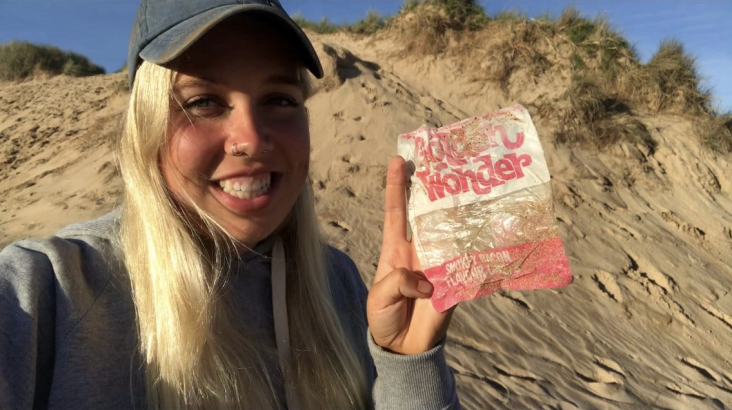 Emily Stevenson, 22, used the longest day of the year to carry out a 24-hour beach clean – which she found bags of rubbish including 50-year-old crisp packets, according to an article on inews.co.uk.
150 plastic bottles, 78 used wet-wipes, 42 doggy bags
Ms Stevenson spent every hour of the day cleaning beaches in a litter picking exercise with her father under their Beach Guardian initiative. The pair visited multiple sites across Cornwall including Porthcothan, Wadebridge, and Constantine, and came away with stacks of litter and plastic waste. During the 24 hours, Emily walked around 19 miles across 12 beaches, and collected 21 sacks of litter including over 150 plastic bottles, 78 used wet-wipes and 42 used dog poo bags. Alongside the usual debris, the environmentalist discovered two Golden Wonder crisp packets estimated to be from the mid 1960s, still intact despite being more than 50-years-old. In addition to the crisp packets, she also found other relic wrappers including an 'Opal Fruits' one, now known as Starburst, also estimated to be from the 60s.