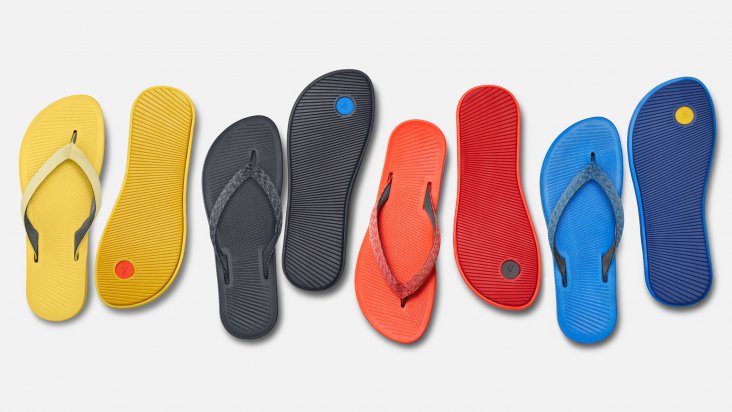 Shoe soles are typically made from petroleum-based EVA (ethylene-vinyl acetate) plastic foam – a highly polluting substance.
But Allbird makes its Sugar Zeffers flip flops using a carbon neutral EVA, made from sugar cane grown densely in south Brazil with minimal fertiliser.
According to an article on Dezeen.com, the company has partnered with Brazilian petrochemical business Braskem, which modified its plant in Triunfo, to accommodate production of the plant-based resin. The production plants that process the sugar cane crop are run on renewable energy from sugar cane byproducts.
The rest of the shoe is also made from sustainable products: recycled polyester and a soft microsuede that again uses sugar cane, for the straps.
These are detachable so that wearers can mix and match styles rather than buy multiple pairs.