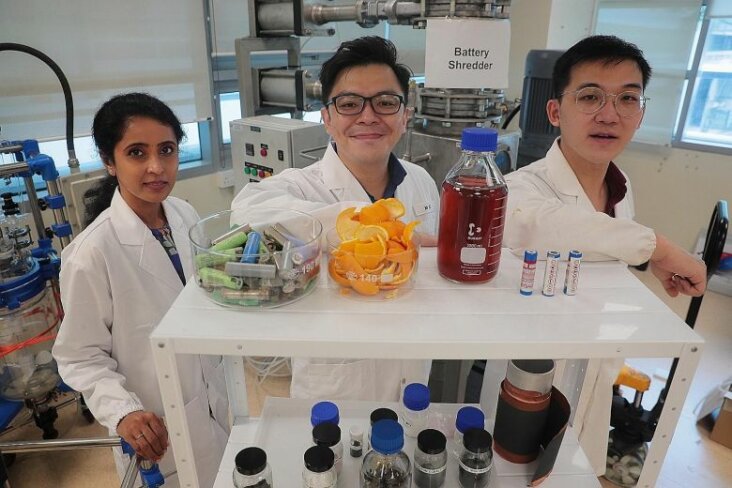 According to an article on Straitstimes.com, a team of seven scientists from the Singapore-CEA Alliance for Research in Circular Economy (Scarce) at Nanyang Technological University (NTU) has developed a new method of using fruit peel waste to extract precious metals from spent lithium-ion batteries in a safe and environmentally friendly way, to create new batteries.
Conventional industrial methods of recycling battery waste such as smelting, which involves high temperatures of up to 500 deg C, and acid leaching with strong acid solutions generate harmful pollutants.
The NTU team found that a combination of powdered, oven-dried orange peel and citric acid, a weak organic acid, could successfully extract about 90 per cent of cobalt, lithium, nickel and manganese.