This set of plastic cutlery based on common vegetables is great because it speaks for itself, states an article on Materialdistrict.com.
Made from polylactic acid (PLA), the set is the result of designer Qiyun Deng's studies at the École cantonale d'art de Lausanne in Switzerland. The series is called Graft, and features beautiful, precisely made pieces of tableware, from spoons to soup bowls, all based on the shapes and colours of the originating plant.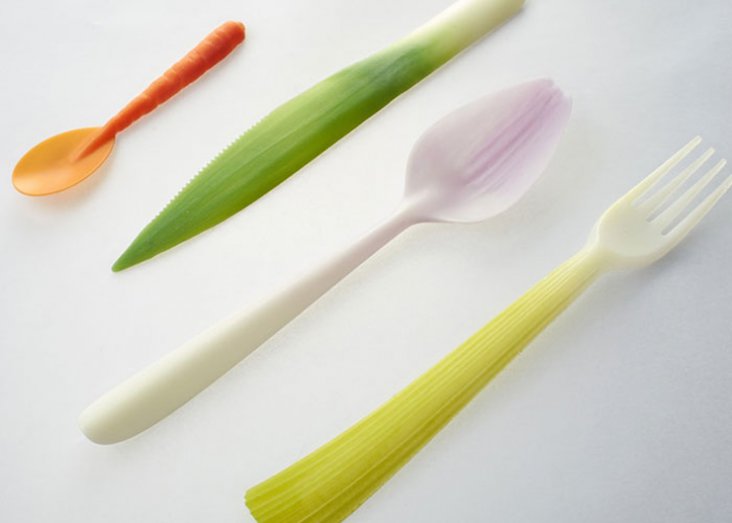 From carrot spoons and leek knives, each piece was moulded using the biodegradable polymer, which has the added value of coming from the plants it models. Each plant was moulded in a plaster first to be studied, and then carefully copied. The texture of the plant is recreated with resin. This is combined with the functional parts, such as the tines of the fork, which are 3D printed. This graft gives the tableware series its name.
A graduate project for the ECAL, the designer's set is perhaps not immediately useable for dining. It will decompose if thrown away, but the clever and wonderfully worked-out idea will remain.