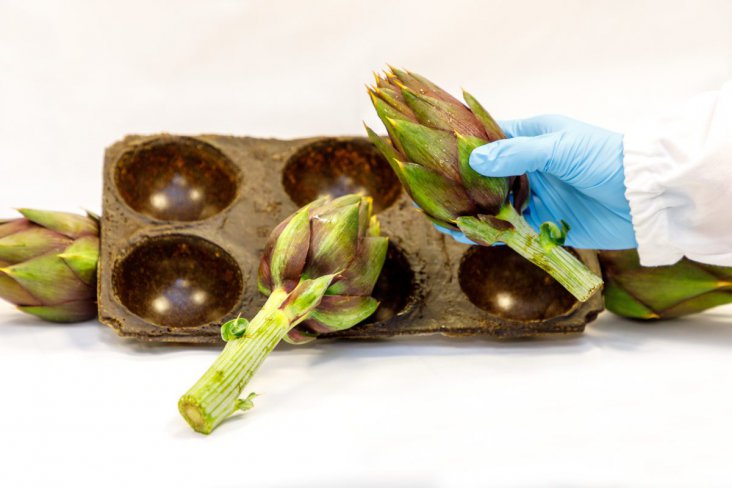 The use of agro-waste to churn out biodegradable plastics aligns with the concept of a circular economy and may address the crop residue burning in India, according to an article on Bioplasticsnews.com.
India's IIT Guwahati, among others, is also working on environment-friendly plastics.
Bioplastics are not silver bullets to the plastic pollution menace, but they are promising. The main reasons preventing widespread use of bioplastics are the costs involved, challenges in making the plastics biodegradable and applicability in a range of products.
In Italy's ancient port city of Genoa, a laboratory table at Istituto Italiano di Tecnologia (IIT) laden with green, brown and orange heaps of powder may remind one of Holi, India's festival of colours. But this is a scene of cutting-edge research on crafting biodegradable plastics out of agro-waste, a component whose poor management in India is a root cause of air pollution.
These powders, derived from fruit and vegetable waste, are the raw materials for bioplastics fabricated by the researchers at IIT Genoa's Smart Materials lab part of the team composed by Giovanni Perotto, Ilker Bayer and Athanassia Athanassiou.
Bioplastics are derived from renewable, plant-based sources such as vegetable plants and oils, wood chips, etc., and are a potential alternative to fossil-fuel derived plastics.
At IIT Genoa, researchers transform these powders to bioplastics of varying flexibility and mechanical strength using an eco-friendly water-based method.
So while bright green powdered parsley and spinach stems became soft and stretchable plastic films, rice husks yielded more robust and less flexible version of bioplastics.
"Our main approach is to use waste material from agriculture such as fruit and vegetable peels, inedible parts of fruits and vegetables and unsold fruit and vegetables. We have established a strong collaboration with the central vegetable market of Genoa, as well as with other producers," said Despina Fragouli, team leader at the Smart Materials lab.
"We developed a technology for the direct transformation of inedible agro waste into bioplastics," Fragouli said.