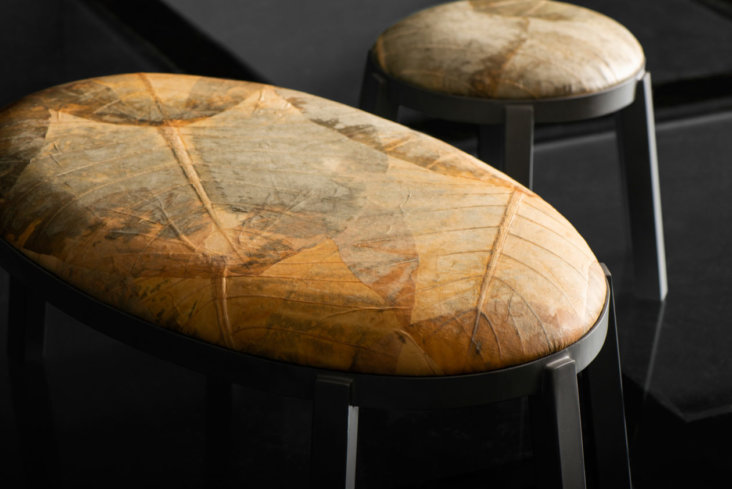 Furf's furniture, named Outono, is crafted from recycled steel, with handmade welding and finishing. For the seating surface they chose a material created by organic tannery Nova Kaeru.
"beLEAF" is a leather-like material made from the elephant ear plant. The material has similar characteristics to animal leather. However, the CO2 emissions of its manufacturing process is compensated by the carbon absorption of planting and leaf growth.
Unlike most other vegetable textiles, the leaf leather isn´t mixed with other fibres, polymers or chemicals, in order to keep its natural look, texture and shape.