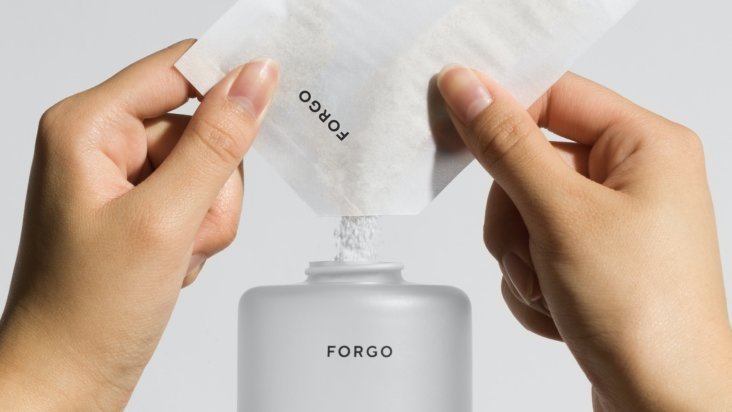 Forgo came up with the idea to reduce a bottle of soap to its bare essential ingredients and the result happened to be a small paper sachet. Forgo hand wash arrives in powder form, turns into a brilliant liquid hand wash when you add water from the tap, and foams when you wash up with it.
According to Forgo, liquid soaps range from 80% to 95% water. Liquid soap grew in popularity in the 1960's to become the dominant product in the market over bar soap. This can be largely attributed to the prevalence of cheap to manufacture disposable plastic bottles.
Forgo´s sachet isn't coated in plastic nor is it a plastic pouch or a biodegradable plastic, which has very little to no chance of being recycled/composted. Instead its coating dissolves in the normal paper recycling or composting stream.