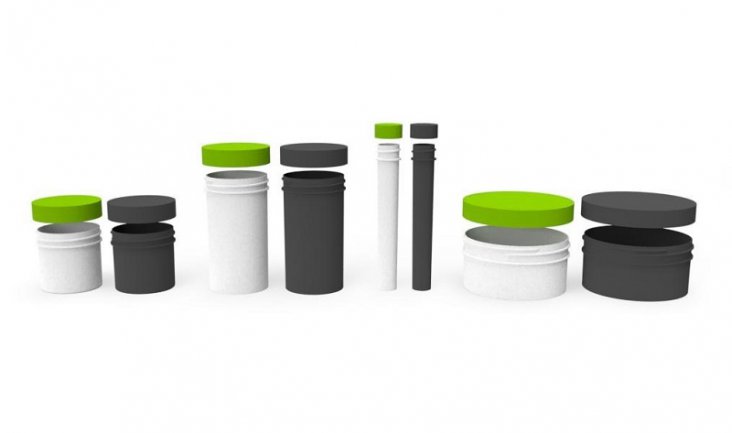 According to an article on packaging-gateway.com the Canada-based manufacturer has developed a jar that is designed to hold 3.5g of cannabis flower. The container itself weighs 12g, while the lid's mass is only 6g.
According to the company, the jars will save more than 1.2 million pounds of plastic for every ten million jars that are made.
The black colour used for the packaging is the US Department of Agriculture-certified 99% new carbon, which uses waste streams from the hemp plant in an industry-first innovation.
Hansen used bio-composite resin made from renewable resources, allowing it to mould the jars so that their carbon footprint could be brought down to zero. The resin has been approved by the Biodegradable Products Institute (BPI) and is considered safe for food contact.
All the resins and jars are named 'Made in Canada, Naturally'.
Competitive Green Technologies (CGTech) provided the BPI-certified resins, which are compostable in industrial composting facilities when used as components in a product.
In a statement, Hansen Packaging said: "These bio-composite resins are made from renewable resources, including hemp. The guiding philosophy of the company is to use, as much as possible, agricultural residues that are non-food and non-forest based renewable natural resources.
"This facilitates the circular economy to becoming a real, sustainable alternative, from land to a brand and then back again to land.
"The continuing research and commercialisation at CGTech will ensure that improvements in performance continue to be made for the cannabis jars."