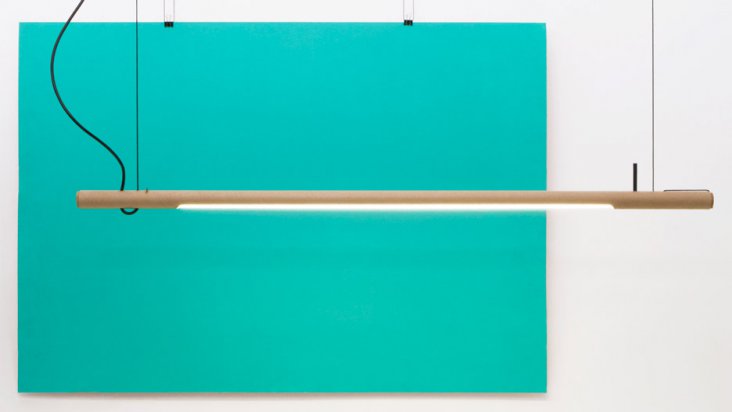 According to an article on Dezeen.com Dutch design studio Waarmakers has used standard cardboard tubing to create a ceiling light that can be assembled from its own packaging. The R16 lamp is delivered in a cardboard cylinder that contains the various components needed to transform the tube into a light – thereby reducing waste. The cardboard tube has a central perforated section, which is laser cut. After the cylinder is unwrapped, this section can be removed to leave room for the lightbulb to shine through. The lamp is suspended by a cord that is threaded through the cylinder, which is enclosed by a pair of cork stoppers at either end. The LED rod is held in place by a pencil placed vertically into the tube. The studio started experimenting with linear LED fixtures while designing its Ninebyfour lamp, which was made from elm wood taken from trees in Amsterdam. During the process, Waarmakers received several different bulbs in cardboard packaging they needed to dispose of.
"Throwing all this cardboard away just felt very off," the studio explained. "It's a beautiful material, if used in the right way. So we started to think how we could reuse or repurpose it." By using an LED bulb, the studio made sure the light won't overheat and damage the cardboard fixture. "Cardboard tubing is a strangely underrated material," added the studio. "Soft to the touch yet structurally strong. Distinct and outspoken, yet neutral in tone and form, thus fitting in almost any type of interior, industrial or a more homely setting." Waarmakers has completed several projects exploring environmentally friendly alternatives, including creating rubbish sacks with transparent panels to encourage others to reuse discarded items.
The studio has also designed a prototype electric scooter with a composite body made of flax, hemp and bio-resins.