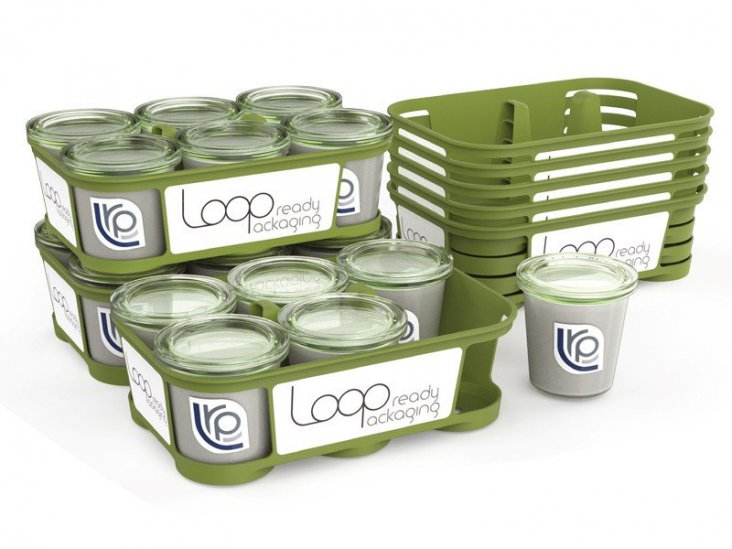 When making a purchase, consumers will pay a small deposit on the Loop Ready Packaging (LRP) and simple return the packaging and jars to the store for a refund of the deposit after using them. According to an article on Packagingeurope.com this process is already automated in many places with a machine that scans the packaging and contents and provides a coupon with a store credit for future purchases.
"This system has worked successfully with returnable crates for beverages for more than 50 years. It reminds us of the milkman delivering returnable milk bottles. It could work just as well for peas," said Paul Baeyens, Managing Director, DS Smith Plastics. "At DS Smith Plastics we are constantly on the look-out for new innovations, greater sustainability and inspiration. Sometimes you need to look to the past to find the right inspiration."
It is a tried and tested method used for beverage crates today. Those crates can often last up to 30 years and are cycled from brand to store to home thousands of times saving tonnes of CO2. At the end of their long life the crates are ground up and turned into new crates for another long-life cycle.
According to DS Smith, LRPs are the next logical evolution from RRPs and SRPs. The company says they deliver a zero-waste option for many of retailers' most popular products while maintaining affordability, improving convenience and closing the loop to ensure a circular life cycle. Initial products will focus on jars of non-perishables (such as vegetables, sauces and more) but the technology could be rolled out across many more product lines in the future.
DS Smith also says brands can do much more than simply burnish their sustainability credentials with LRPs. Bulk purchases of four, six or eight items at a time will increase sales while simultaneously lowering handling costs. Marketing departments will love the on-shelf visibility and in the case of a change in branding, or a promotion, the IML stickers can be replaced with the old ones being recycled too.
"Consumers, already driving the sustainability agenda, will flock to the new solution that promises to drastically reduce CO2 emissions, plastic waste, and garages overflowing with one-way wrapping packaging to be recycled."