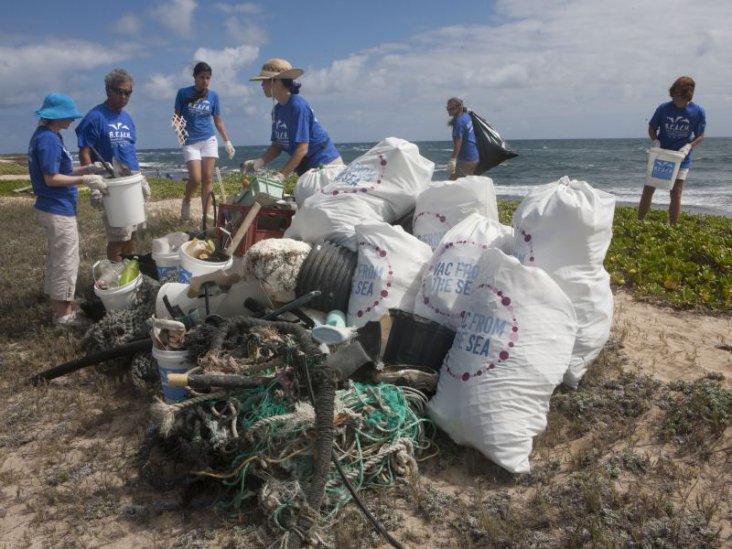 Electrolux is a home appliance manufacturer and a large consumer of plastics, many of which are not recycled — but, according to an article on Inhabitat.com, they'd like to change that. They claim that there is not enough quality recycled plastic available for them to utilize in their products, so they launched their campaign, Vacs from the Sea, to help bring about change in the industry. In conjunction with the Vacs from the Sea initiative, Electrolux has also released a new green vacuum, the Electrolux Ultra One Green-model, which uses 70% recycled plastic for the body of the vacuum.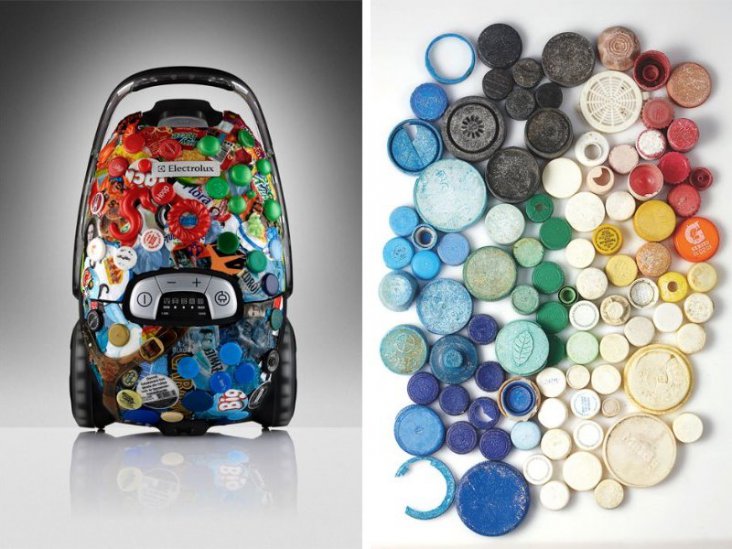 The other half of the campaign is to help raise more awareness about the amount of plastic in our oceans, so they sponsored five teams of divers and collectors to the North Sea, Indian Ocean, Mediterranean Sea, the Pacific Ocean, and the Baltic Sea to collect plastic trash. A large assortment of plastic trash was sorted and crafted to create the front plastic panel of a limited edition of the Ultra One Green vacuums, which utilize the same chassis, engine, and bag compartment and operate exactly the same. The plastic casing on each vacuum represents the ocean from which it was collected.
Although it would be grand if they could make hundreds of these vacuums for sale around the world, the collection and production time to make these recycled vacuums is prohibitively long. Electrolux does plan on auctioning off one of the vacuums and donating the money to research, and the other four vacuums will go on tour.
Teams from around the world participated in the trash removal, including B.E.A.C.H from the USA, Blue View Divers in Thailand, Hel Marine Station in Poland, Kimo International/Fishing for Liter in the UK, Pedas in Latvia, Sotenäs Municipality in Sweden, Sandhamn Islanders in Sweden and the Surfrider Foundation of France.